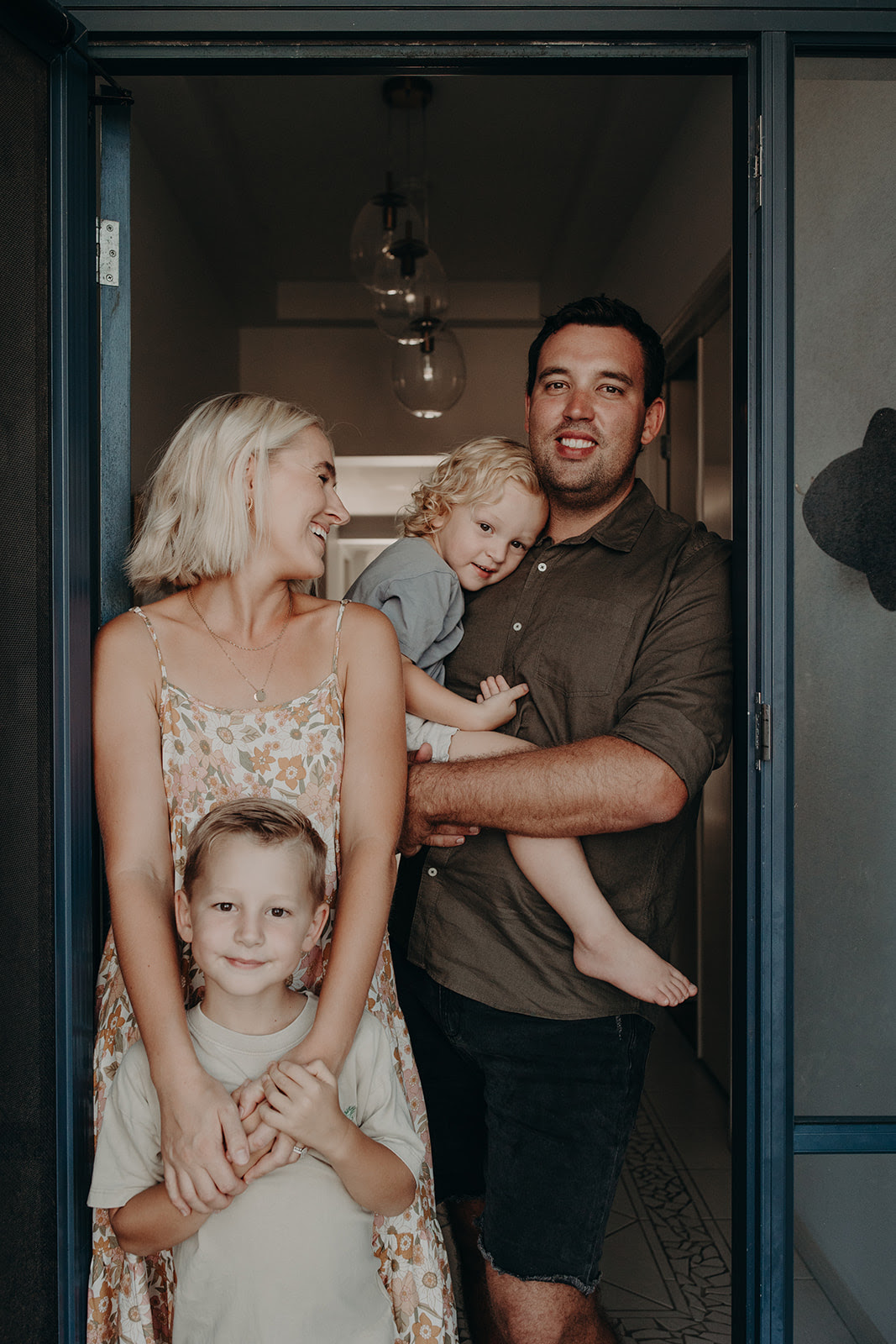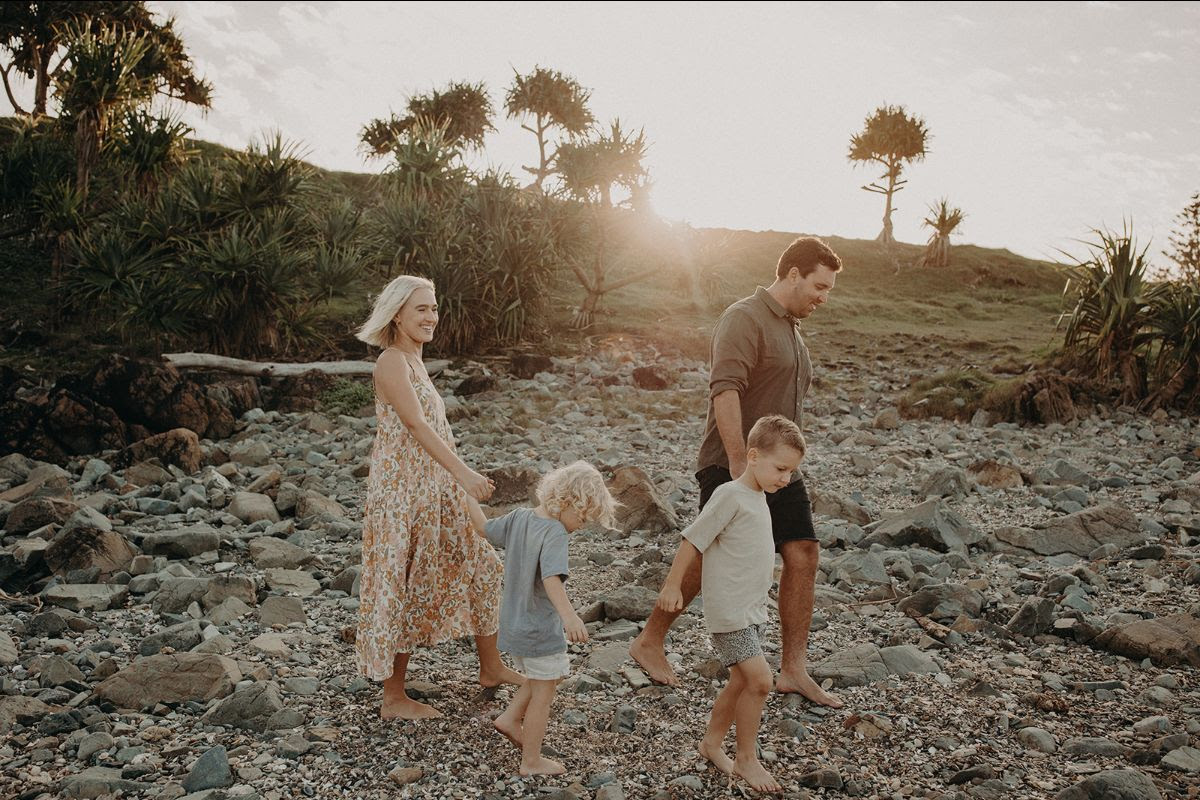 It's not every day you get the chance to return to your roots and give your kids the type of idyllic childhood you had growing up and combine that with doing the work you love…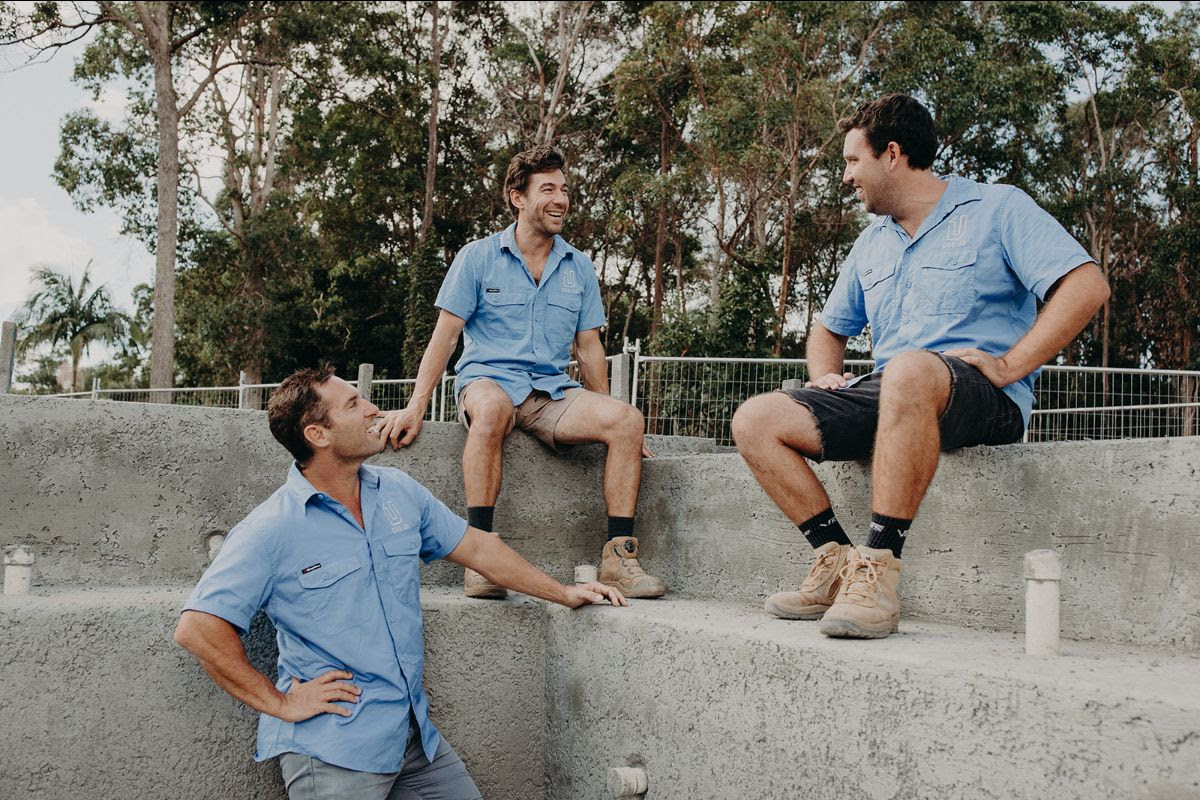 When the OneUp team was approached to build a beautiful, architect-designed home just north of Byron Bay, OneUp Founders, Rick Simmons and Scott Somerville decided it was the perfect time to set up a division to service Northern NSW and Lower South East Queensland.
They'd been looking for an excuse to do it for years and they had the perfect guy in mind to take it on…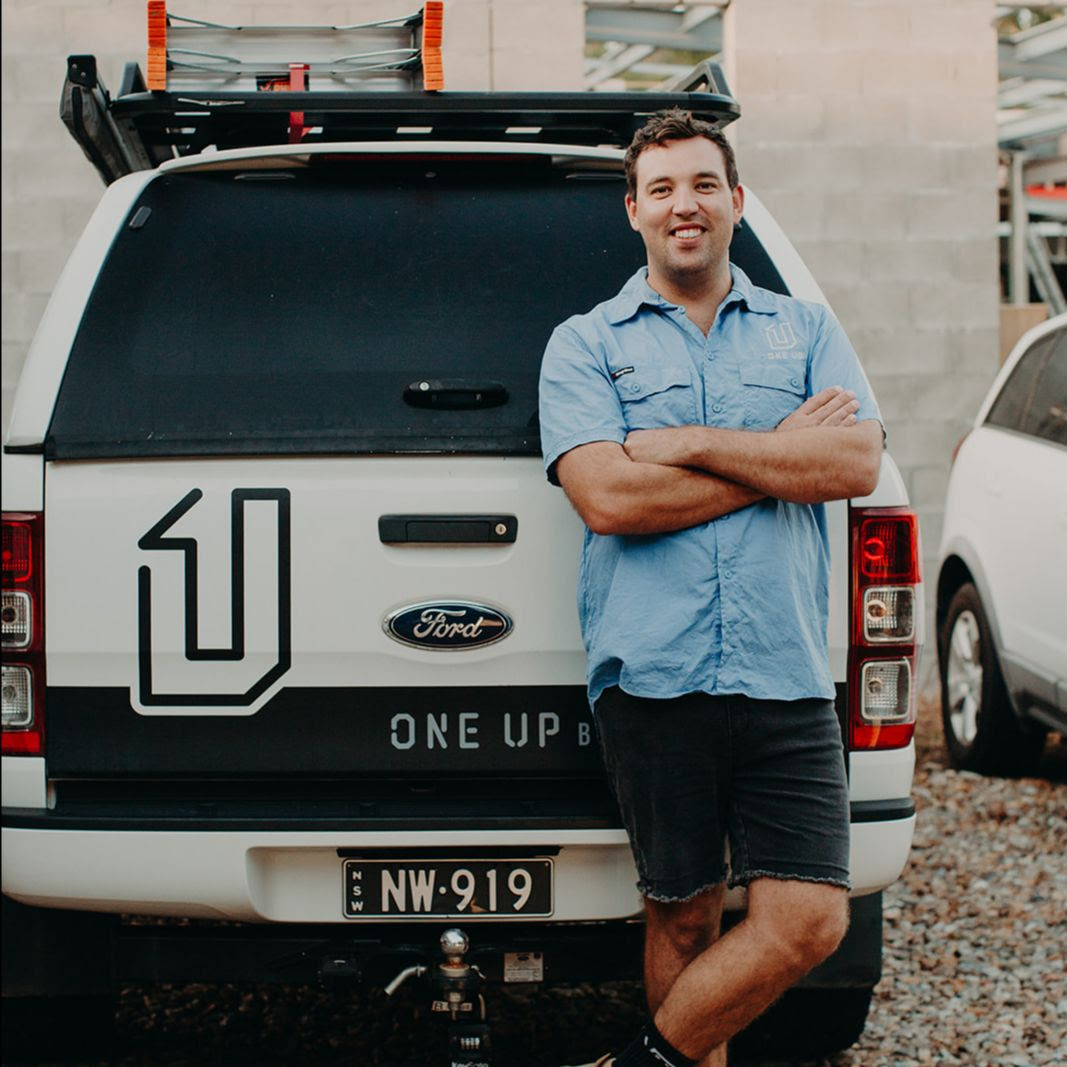 Nathan Wethered is OneUp's longest serving employee. He began his career with OneUp in 2006 as an apprentice carpenter. Since then, under the close mentorship of Rick and Scott, he has progressed through the ranks to become a licensed carpenter and builder and a true master craftsman. He has worked on some of Sydney's most complex and beautifully designed and built luxury homes such as those photographed below.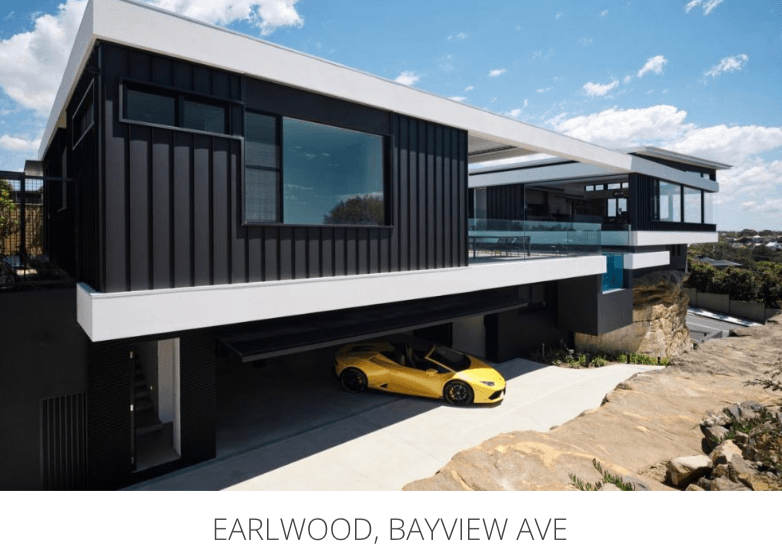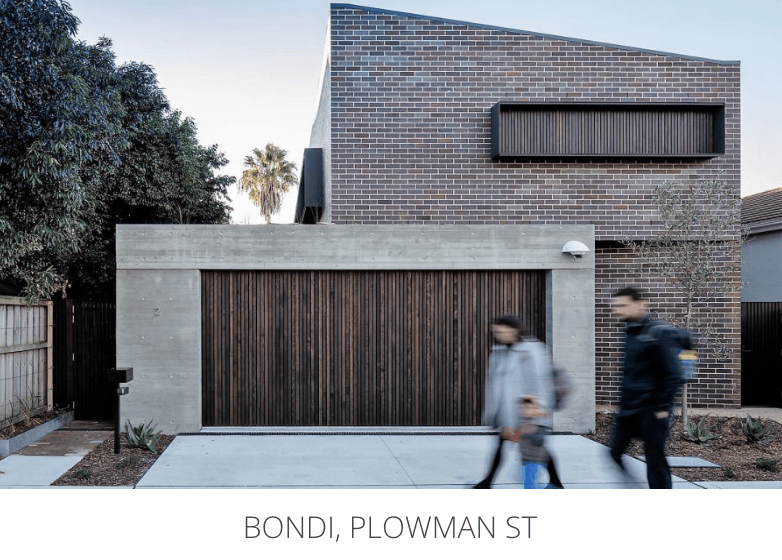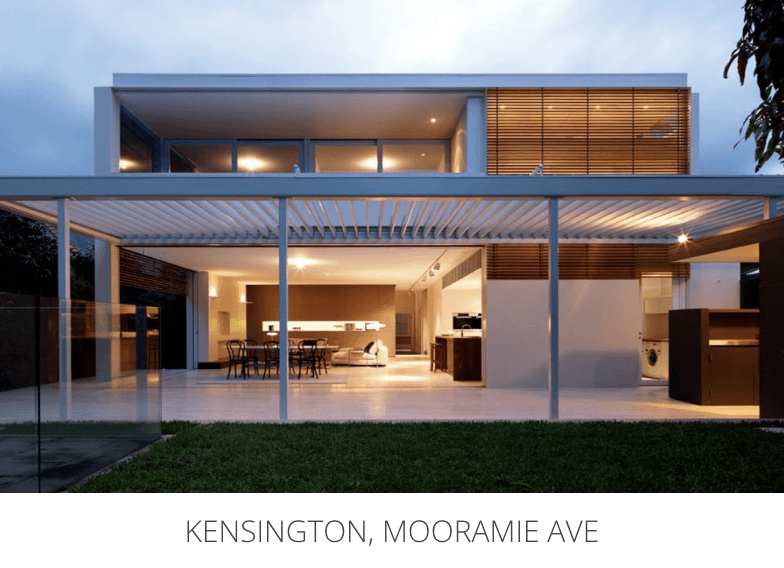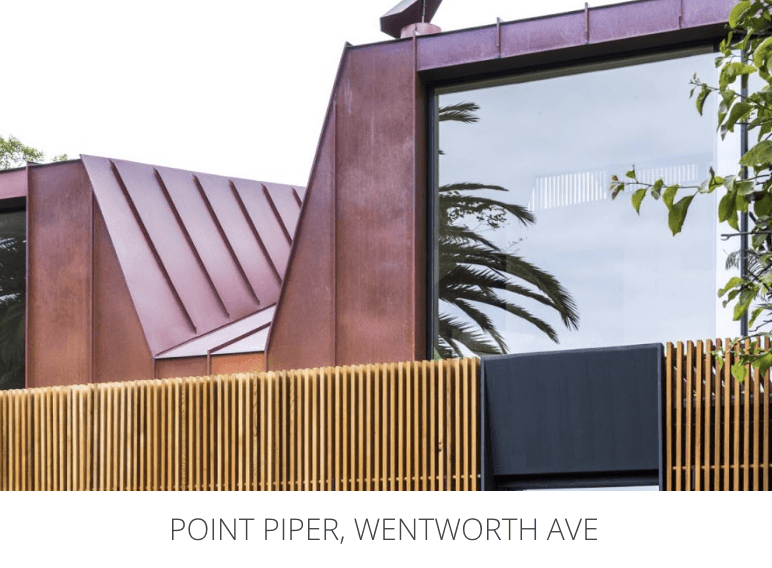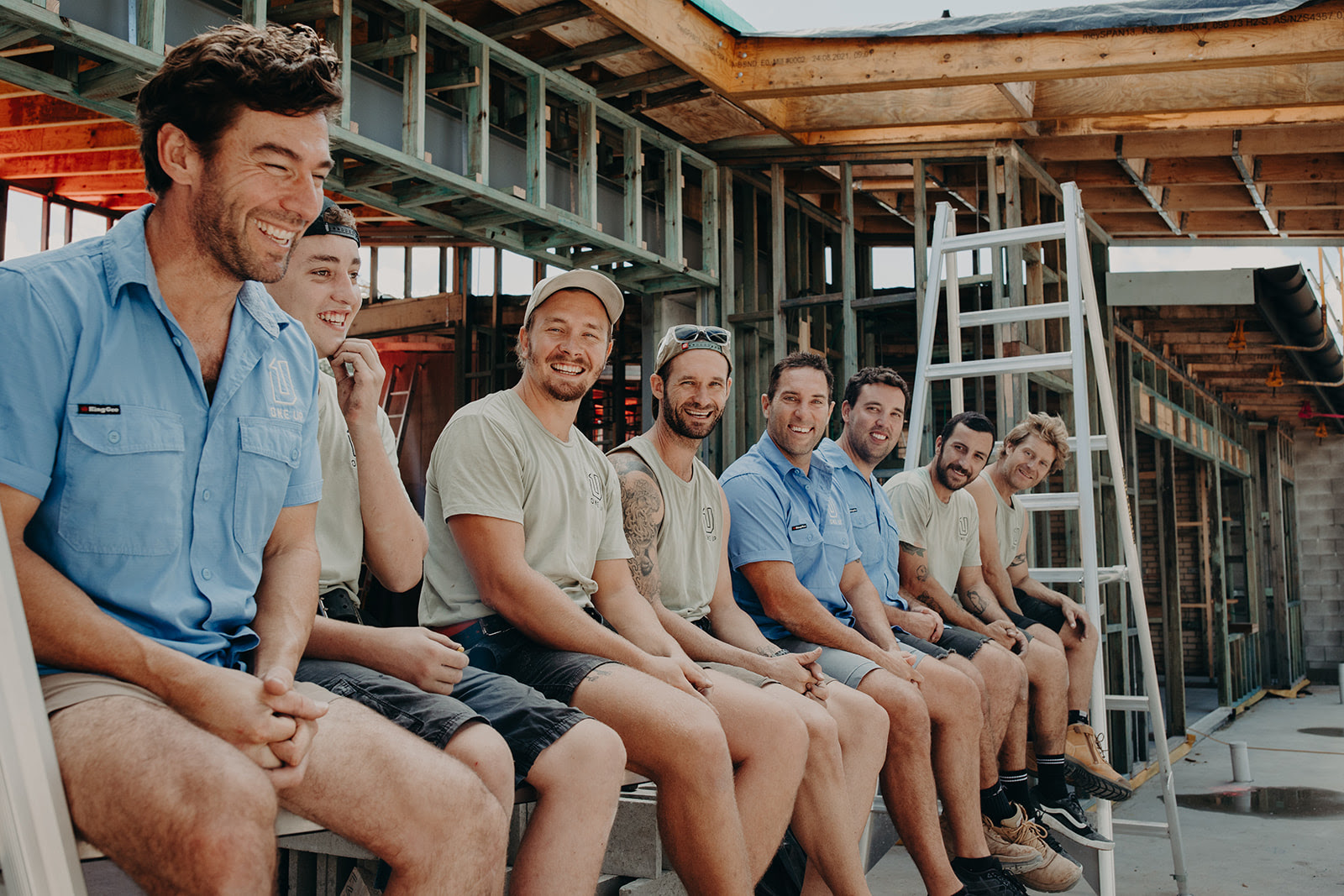 When Rick and Scott offered Nathan the opportunity to relocate to the Byron region, Nathan jumped at the chance. Taking on the challenge to become Project Co-ordinator.
According to Nathan: 'It's a great opportunity. There's such a good community here.I love the collaboration and the solutions-based approach everyone takes. We've created a great team, and my aim is for OneUp to be recognised as one of the premier builders in the region. We aim to have the same reputation up here as we have in Sydney.'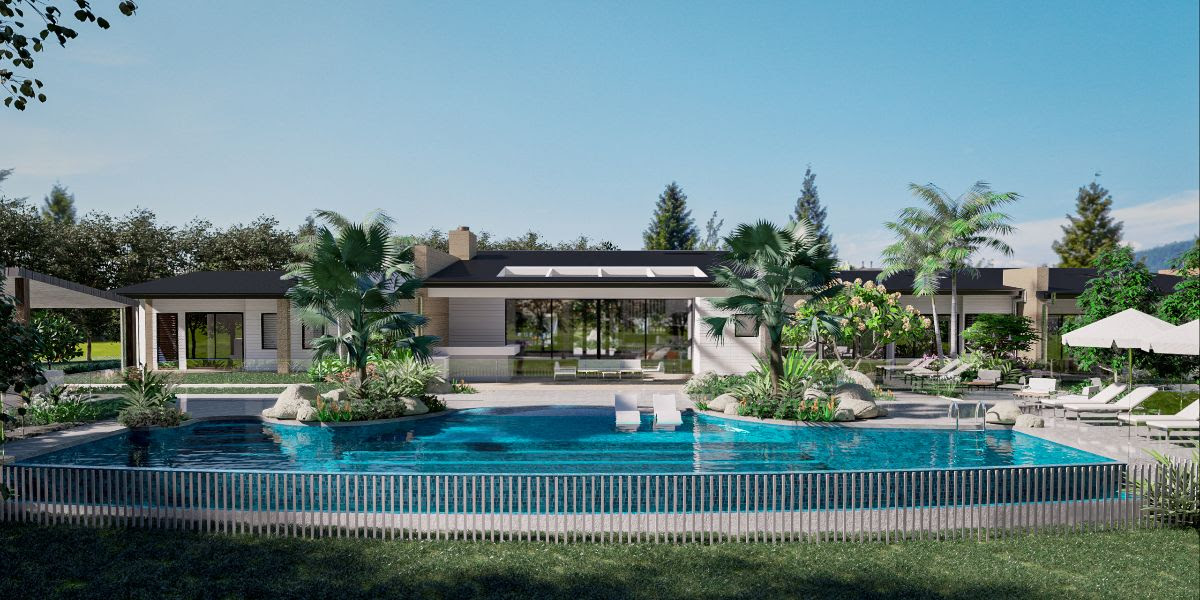 The team's first project up north is a 990 square metre home in Pottsville. With a resort style feel, this home is highly specified with a strong emphasis on functionality.
The clients live in Darwin and they wanted to create their dream retirement home. Having known Rick for many years, they approached OneUp to do the build as they needed a team they could trust would deliver as for the bulk of the build process they would be living remotely and unable to visit site on a regular basis.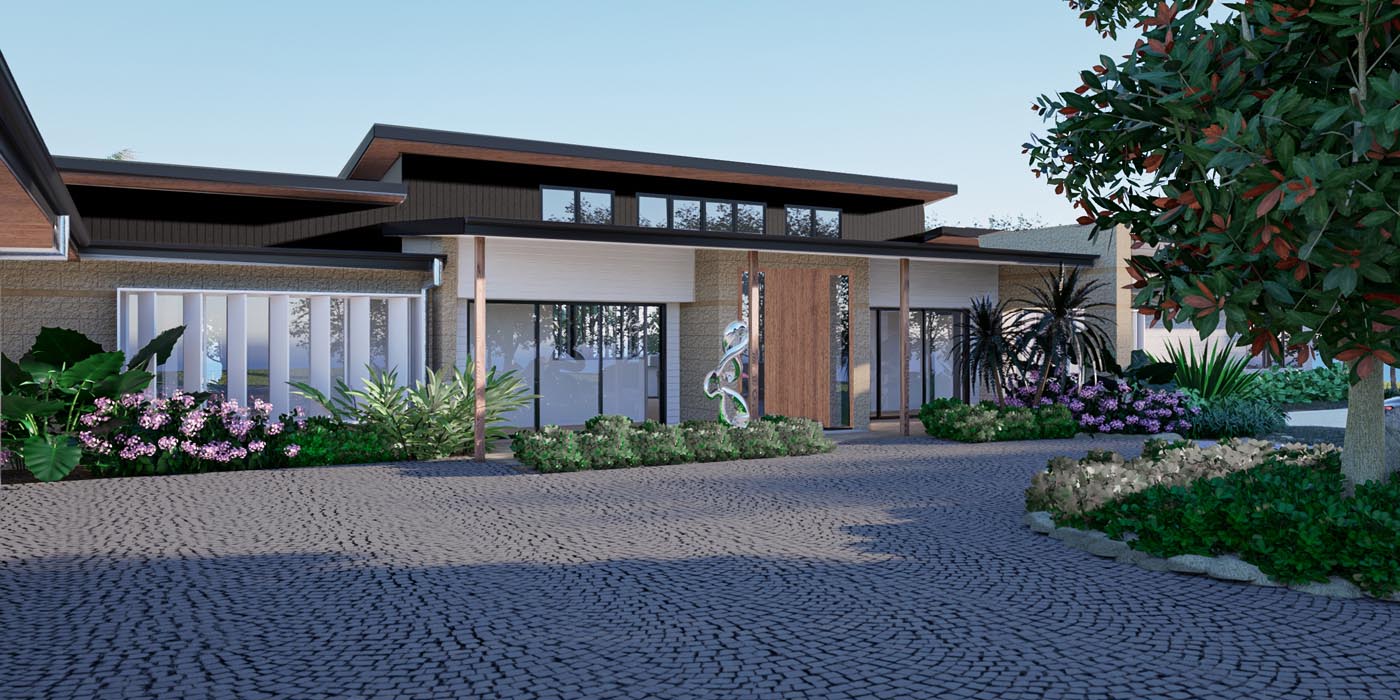 'We were conscious there are a lot of great builders around Byron and South East Queensland already. The reason we took it on is because of the size, scale and quality of this project. It's aligned with the type of luxury homes we love to build and that's not something everyone can do', said Rick. 'We've always had a dream to do regional and larger scale work. This was the perfect opportunity. Thankfully, Nathan jumped at it. Having a team member of his calibre on the ground makes it work. Added to that is our determination to use the best local tradespeople and sub-contractors around to ensure we get the right result. We also want to support the local community in the process. I'm proud to say we've also employed our own local crew and they are a dream team.'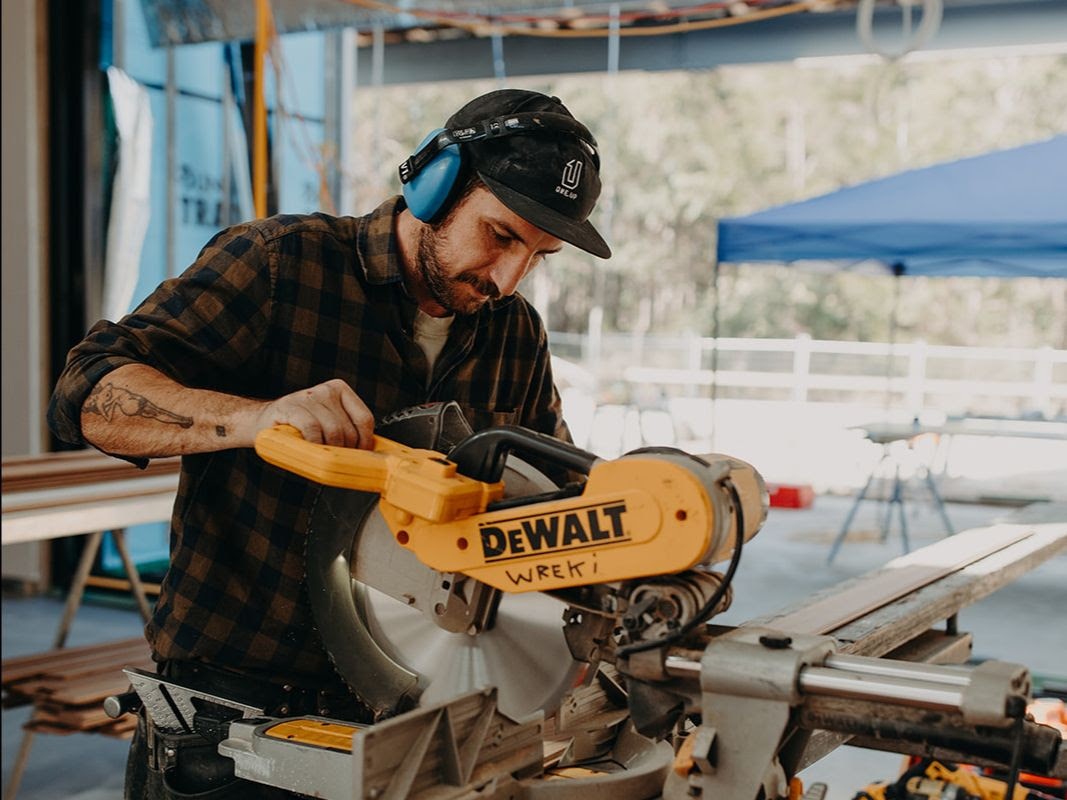 Architect, Rachel Norman explains: 'The client brief was to create a home base that provides plenty of space for friends and family to stay. It is not often that you have such a substantial footprint to work with. The main driver was to provide an outlook from all bedrooms and living areas to the nature reserve at the rear of the property.
'While the house is luxurious in its size and appointment it is truly about creating a space for family and friends to come together.
'The material palette sets the project apart, from inception the use of sandstone has been at the forefront with other material selections working in to complement this natural material. Working closely with OneUp we have refined this palette reviewing samples, experimenting with different finish options to ensure the overall finish is one of exceptional quality and an understated luxury.'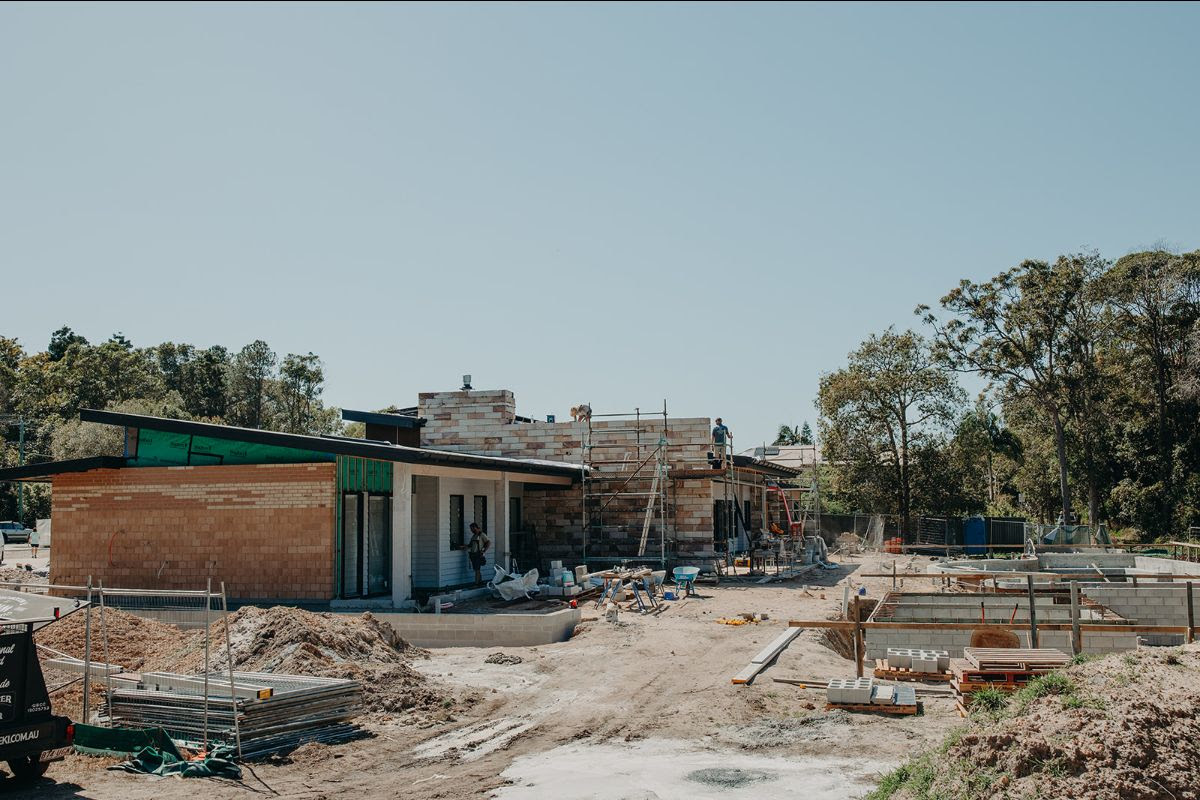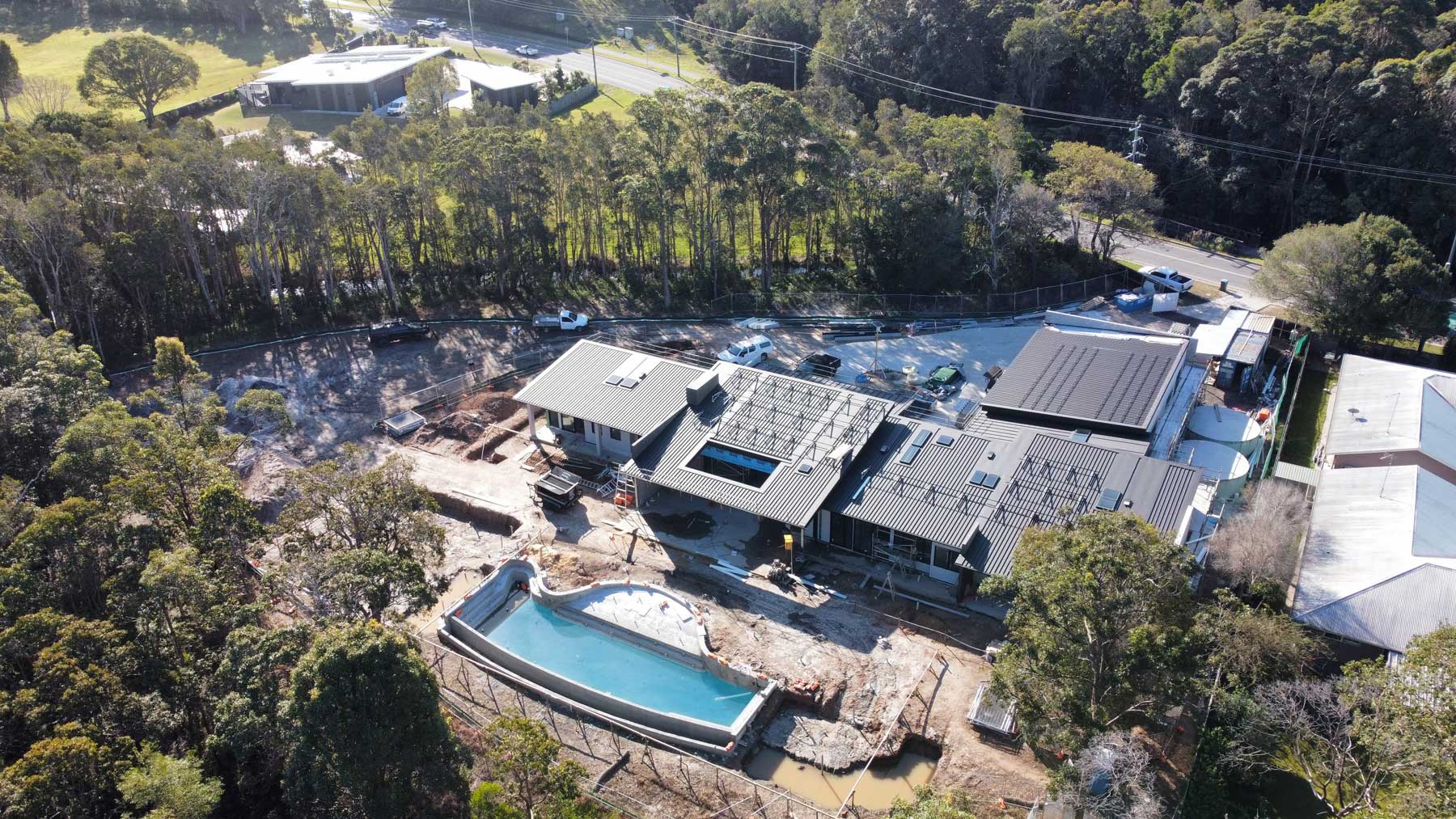 The project is currently at lock-up stage with the focus now being on final finishes and landscaping, with a completion planned for early 2023.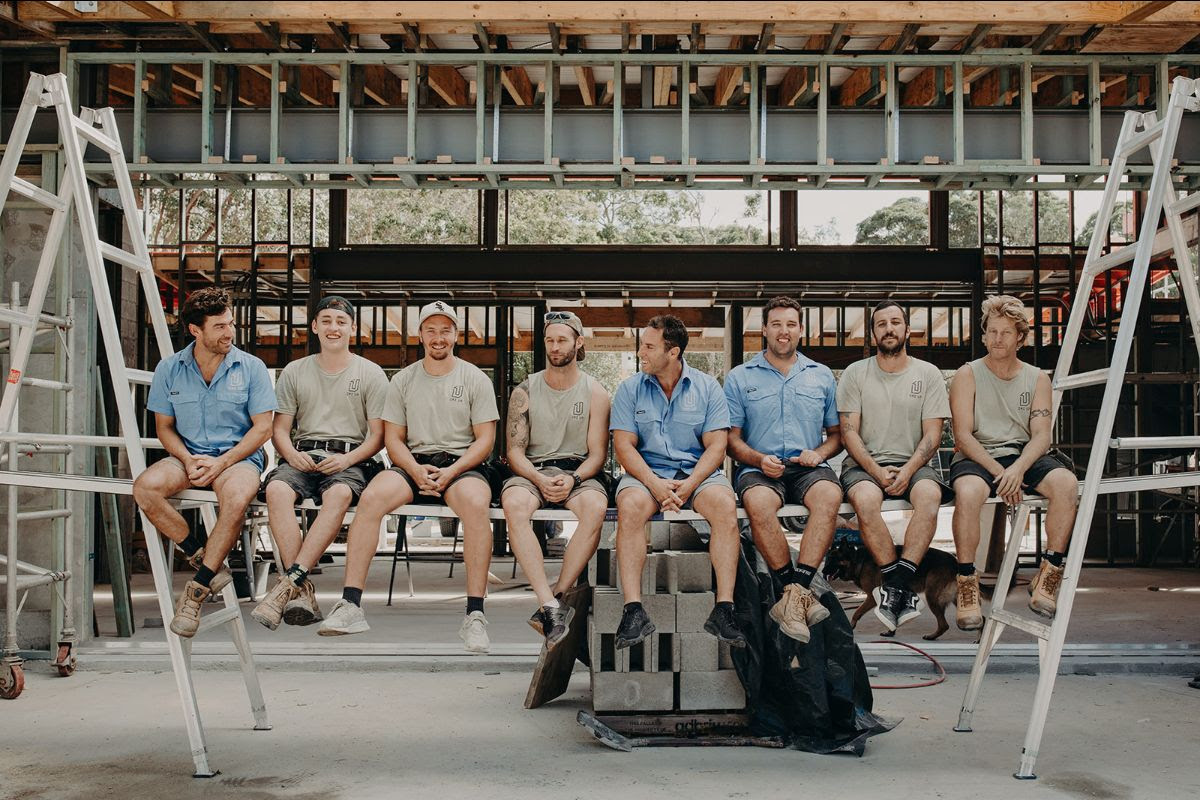 If you'd like to know more about this project or if you have a residential project in the planning that you'd like to discuss, feel free to call:
Rick Simmons on 0416 237 502 or email [email protected]
Nathan Wethered on 0414 936 284 or email [email protected]