One Up cleans up at the MBA Awards
Rick Simmons wins Young Builder of the Year!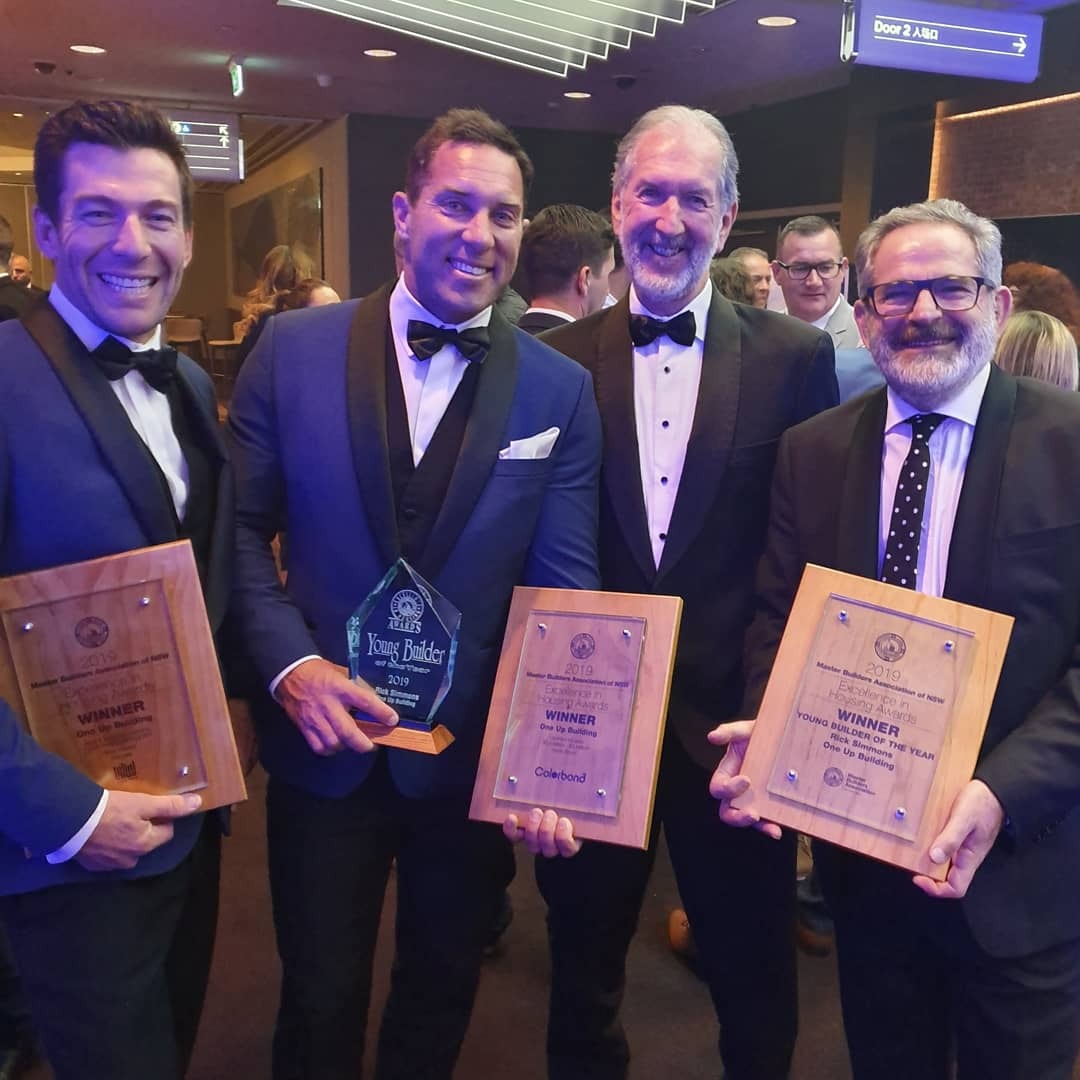 The smiles say it all!
We are thrilled to say we had a huge night at the Master Builders NSW Awards 2019.
In one of the proudest moments of our careers, (and the first time we have entered the awards), we came away with three awards:
Master Builders NSW Young Builder of the Year 2019 – Rick Simmons
Best House $2.5M – $3M – Plowman St Bondi
Best Attic Conversion – Gordon's Bay
Rick commented: 'I couldn't be more proud in this moment. We've never entered the MBA Awards before, and wow, what a night!
It's a definite team effort. Scott and I have been building together since we were 18, and this award is for both of us.
It's also thanks to our wonderful, supportive families, our great clients, our team at One Up and the fantastic architects we have the pleasure of working with.
I'll let you in on a secret though … you had to be under 40 at the time of entry, and I only just scraped in. Scott has more grey hair than me, so he was too old to be classed as a 'young builder' which is gold in itself!'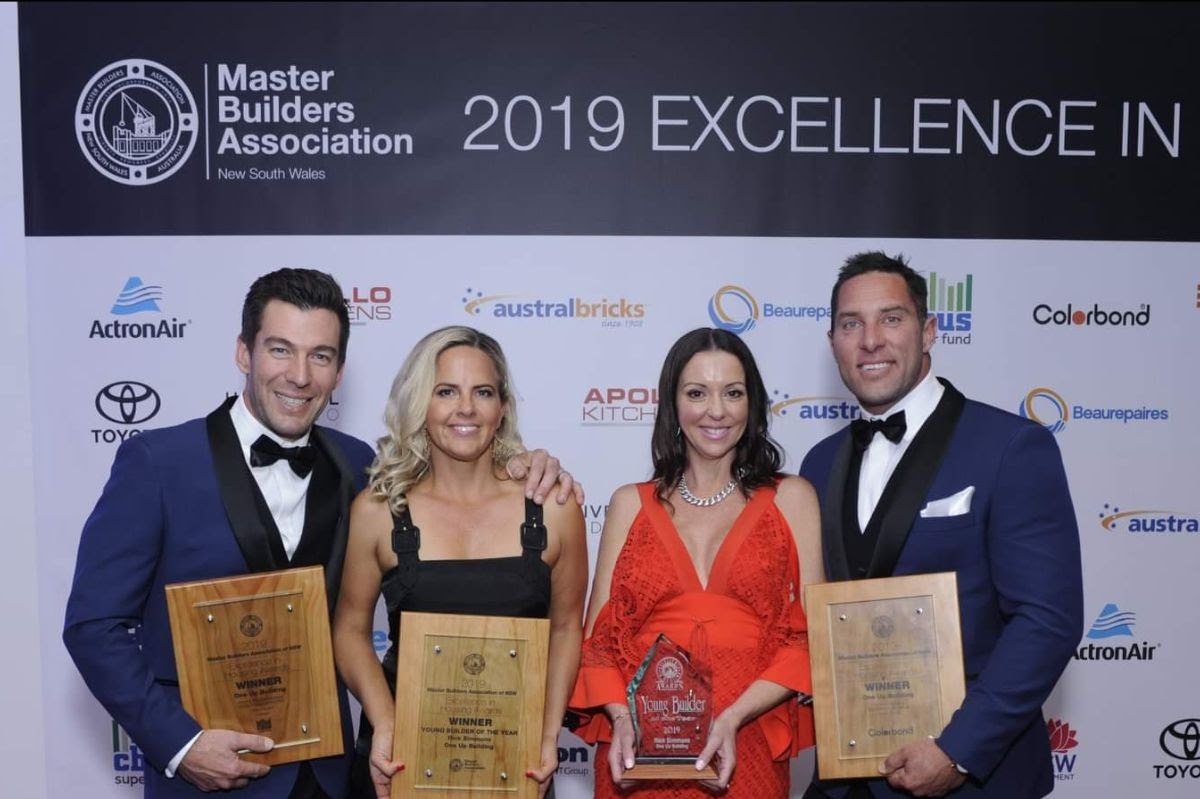 In Scott's words: 'These awards are not only for us, they are recognition for our entire team, including our subbies. Our team is like family, and the reason we can produce such high end work is because we have loyal, long-standing working relationships with all of our contractors – from our engineers through to our cleaners.
We also work closely with our clients and architects. We are transparent throughout the process, and we see our role as bringing the client's and architect's vision to life in the built form. Rick and I have worked together over 20 years and we both bring something different to our company, so dealing with clients and problem solving comes easy as we have complementary skills.
A wise man once told me, "if you enjoy your work, you will never work a day in your life" and we're lucky enough to do that.'
BEST HOUSE $2.5M - $3M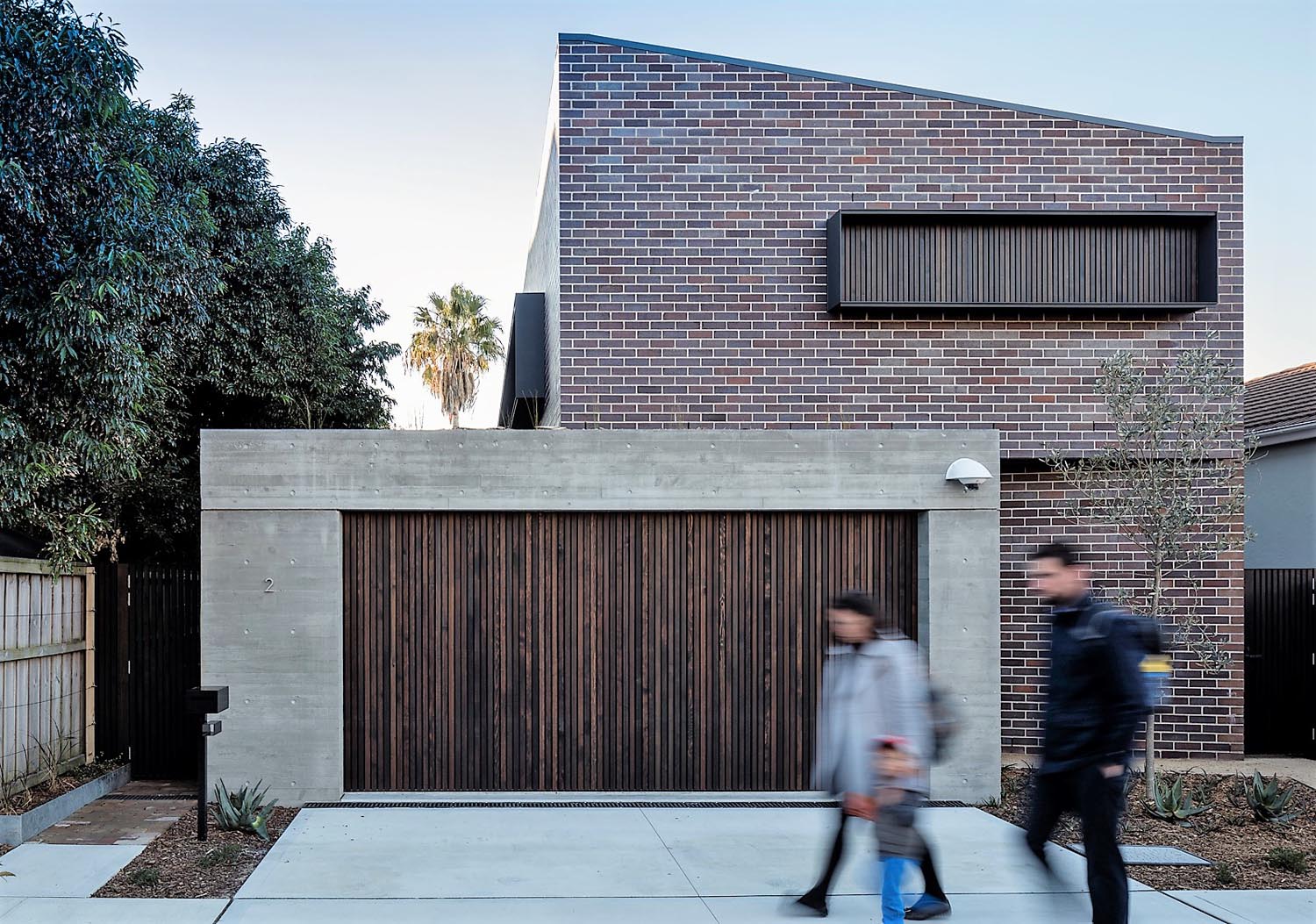 Our project at Plowman St, Bondi won the MBA NSW Best House $2.5M – $3M which is testament to the level of detail and finishes in every aspect of construction in this project.
According to Matt Chan, Principal, Scale Architecture: 'This project had a pared back pallet and in order to achieve a sharp design outcome the building detail had to be spot on.'
It's a stunning project, which celebrates and exposes the material language of the construction, rather than hiding it.
BEST ATTIC CONVERSION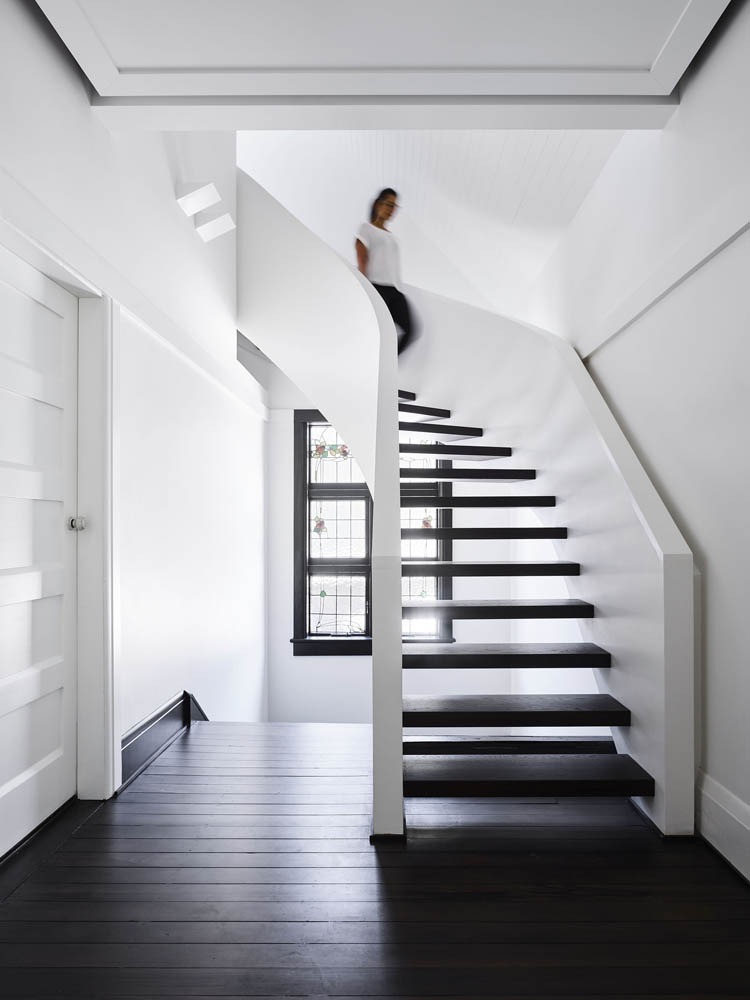 We were also thrilled to win MBA NSW Best Attic Conversion for our Gordon's Bay project, designed by Madeleine Blanchfield Architects.
This was a complex project which managed to introduce light and space into this Arts and Crafts era home and it is an honour to have our craftsmanship and detail recognised by this award.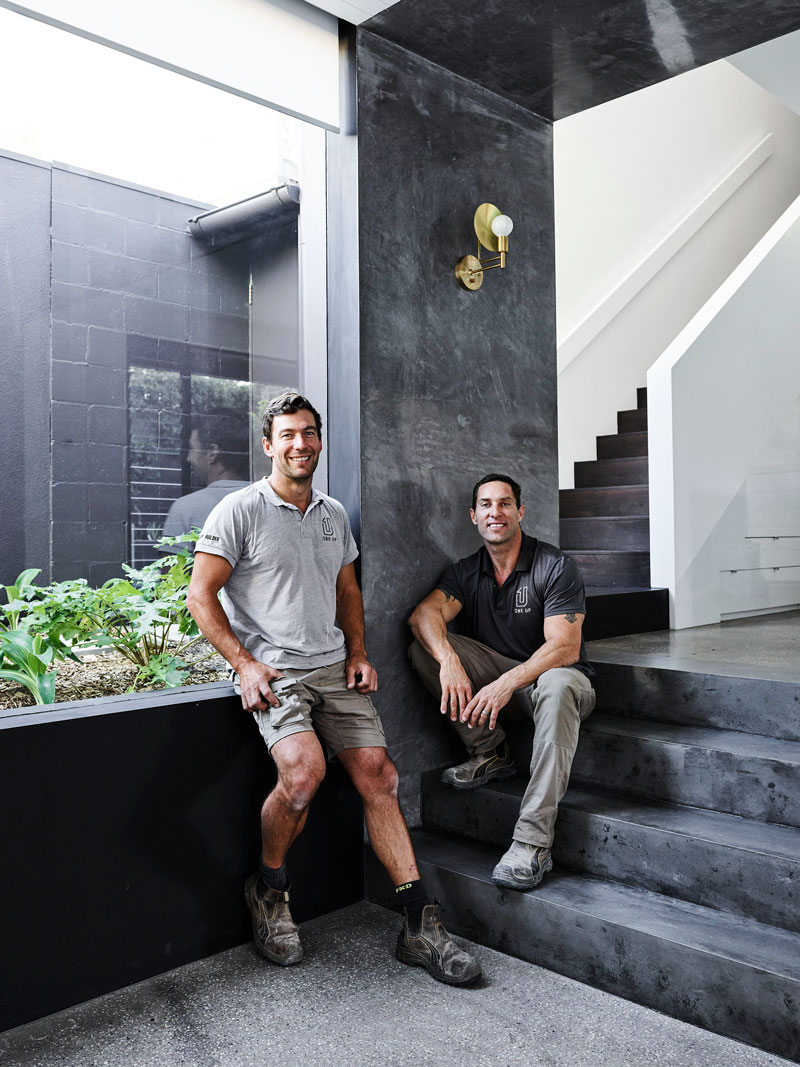 If you'd like to know more about this project, or if you have a challenging residential project in the planning, feel free to call Rick Simmons on 0416 237 502 or email [email protected]